Veterinary Hospital in Kilgore, Texas
Help your pets stay happy and healthy with periodic checkups from Kilgore Small Animal Hospital in Kilgore, Texas. Our veterinary hospital offers emergency pet care for all your furry friends. To schedule your next visit, please contact us today at 903-984-0621 to speak with a friendly member of our veterinary team.
Experienced Veterinary Staff
We have been serving pet owners throughout the Kilgore region since 1974. Backed by more than 30 years of experience in the veterinary field, our team excels in providing personalized care for all kinds of household pets. Our practice is proud to be a member of the American Animal Hospital Association (AAHA), which is the only organization that accredits veterinary hospitals. This means we hold ourselves to a higher standard. Pets are our passion, and keeping them healthy is our number one priority. Here, we strive to deliver excellent care for pets. Because your pets deserve nothing less. Please click here for additional information on the AAHA.
Certified Veterinary Professionals
We are contributing members of local emergency veterinary clinics in Longview and Tyler and Dr. Terry Ray has served on the board of directors for these emergency clinics. We are familiar with all the most effective veterinary treatments in the field of pet care.
Exceptional Care for Your Pets
Kilgore Small Animal Hospital is a pet care clinic that offers medical care and nutritional support for pets throughout the greater Kilgore region. We offer regularly scheduled health checks, emergency surgeries, and any other type of care that your pets require.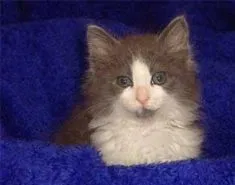 Exceptional Veterinary Care for Animals
Dogs
Cats
Hamsters
Gerbils
Ferrets
Turtles
Snakes
Lizards
For your convenience, we offer Care Credit as a form of payment. Please click here to apply online.