Veterinary Clinic in Kilgore, Texas
At Kilgore Small Animal Hospital, our veterinary team is committed to providing your pets with the very best veterinary care you could ever ask for. To schedule your next appointment or to discuss your pet care options, contact us today to speak with one of our friendly veterinarians.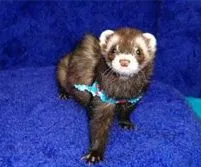 Our Accessible Veterinary Clinic
Kilgore Small Animal Hospital is always here when you need us. We feature a 24-hour answering service for pet emergencies of any variety. We also provide text message updates during surgeries and clinical procedures to keep you updated on the status of your pet's treatment.

Overnight Boarding Services
We offer overnight boarding services so we can monitor your pets while they recover from surgical procedures.
Approved Pet Care Treatments
Kilgore Small Animal Hospital is approved by the American Animal Hospital Association. Dr. Ray began practicing veterinary care in 1981 and has steadily expanded Kilgore Small Animal Hospital throughout the surrounding community.

Volunteer Opportunities
If you are a 4H member between the ages of 11 and 18, we will be more than happy to provide volunteer opportunities at our clinic. Call today to let us help you fulfill your 4H requirements.